Hairstyling Services
Our talented hairstylists have the knowledge and skill to transform your appearance with just a snip. From traditional trims to cutting-edge styles, we enhance your beauty and flatter your features with ease. If you are searching for a head-turning 'do or an easy, breezy style for the summer, our professional hair technicians can help you find the look that best fits your lifestyle and personality.
Women's: $47 & up
Mens: $25
Deva Cut: $95 & up
Up-dos: $80 & up
Blow Out: $30
Conditioning Treatment (with hair service): $15
Children up to 18 years:  $15|$18|$30
Texture Services
If you want to make your straight hair curly or make your curly hair straight, our experts can help you achieve the look of your dreams. We remove curls, waves, and frizz from your hair and improve texture and shine with our straightening services. We add healthy, even, bouncy curls with our permanent wave services. If you dream of a different look, call our experts—we work against Mother Nature to give you the look you desire.
Perms: $85 & up
Straighteners: $350 & up
Simply Smooth Keratin Treatment (4-6 weeks): $100 (3-4 month): $310
…Straightener & Keratin treatment prices include an 8oz. shampoo & conditioner to be used at home.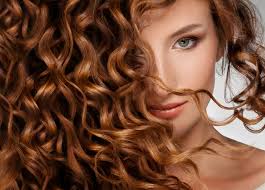 Colors and Highlights
From honey blonde to deep brown to graceful red, we have the perfect hair color for your mood, features, and lifestyle. Whether you want to lighten your hair for summer fun, deepen your tones for an exotic, sultry look, or cover your untimely grays, our color experts give you even, shimmering, natural-looking color. We also offer highlighting services to accentuate your true color and diversify your natural tones with radiant, magnificent shades of your own hair color.
Color : $110 & up
Highlights: $125|$140|$160 & up
(Please allow flexibility in our prices to personalize your individual style)
Nail Care Services
In addition to hair care services, our salon also offers professional manicures and pedicures. Let us pamper your hands and feet with a caring touch. We caress, massage, moisturize, and perfect your hands, feet, and nails to soften your skin and beautify your appearance. In addition, we offer a wide variety of nail polishes . . . from deep, sexy reds to innocent, flowery pinks to exciting and electric blues and purples. Our goal is to help you show off your hands and feet with pride!
We Use OPI™ and CND™ Nail Products
Shellac: $37
Classic Manicure|Vinylux|Spa Manicure : $27|$30|$32
Classic Pedicure| Spa Pedicure: $42|$55
(Additional $5 for French or nail art)
Massage: Easing Your Tension
Let us soothe your spirit and ease your tension. With our professional massage services, we gently relax your body and mind through professional massage techniques. Our trained therapists provide traditional Swedish massage or hot stone massages to invigorate your spirit, mind, and body and help you face upcoming challenges.
60 minute: $70