Kathy Febert
Owner, Master Stylist & Colorist
As a stylist for over 25 years, Kathy devotes her time and effort into creating a salon environment where clients feel at ease and appreciated. After opening Prizms Salon & Day Spa in May of 2004, Kathy is actively achieving her goal, doubling the salon and spa space and growing her business to 9 stylist, 2 massage therapist, 1 estetician and 3 assistants/stylist in training. As a certified Goldwell Collective training salon, Kathy makes sure she and her team continue to be educated and up to date with all new products and aspects of a full service salon, giving their clients exactly what they deserve: the absolute best!!!  Kathy is also certified in the Simply Smooth Keratin Treatment and Goldwell Trilogy.
---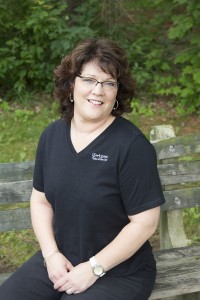 Sharon Schantz
Stylist, Colorist
Sharon has been in the industry for over 25 years. Sharon's attention to detail will quickly put you at ease. Her expertise ranges from babies' first haircuts to senior styles. Sharon also has a passion for creating up-dos for that special occasion of yours. Trained and certified in Shellac, Simply Smooth Keratin Treatment and Goldwell Trilogy. Sharon keeps busy both in the salon and out with her family at home.
---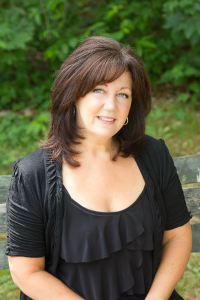 Angela Vittorio-Huertes
Stylist, Colorist, Esthetician
Angela brings more than 20 years of hair styling experience to our team. She is a graduate of Allentown School of Cosmetology. Angela is committed to staying up to date on her education by training with Goldwell, Shellac, and Goldwell Trilogy. Angela combines talent, technique and passion for the craft to provide exceptional client service. When Angela isn't at the salon, she and her husband are busy raising their two teenage sons.
---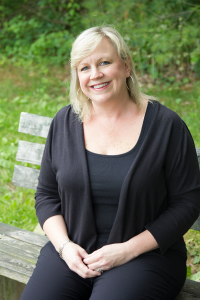 Sharon LaBar-Sharo
Stylist, Colorist
Sharon joined our team in September of 2011. She has been in the salon industry for over 25 years, working at salons mainly in the Lower Nazareth/Bethlehem area. After attending Bethlehem VoTech, she taught at Empire Beauty School for a few years. Sharon enjoys all aspects of haircutting as well as coloring, highlighting and perms. Outside of the salon, Sharon looks forward to spending time with her husband, son & daughter.
---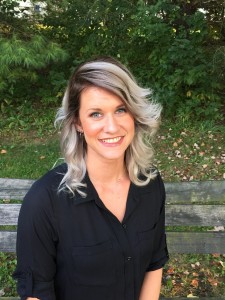 Ashlee Musselman
Stylist, Colorist, Nail Technician
After attending Nazareth Area High School Ashlee received an associate's degree in business management from Northampton Area Community College. After working for two years in management she knew she had to start her passion in hair. She attended Empire Beauty School and now has 6 years of experience focusing in hair cutting, coloring, highlighting, manicures, and pedicures. On her off time she likes to spend time with her boyfriend and family, especially her five nephews.
---

Gigi Hanna
Colorist, Stylist, Nail Technician
While attending Nazareth Area High School, Gigi studied Cosmetology at the Career Institute of Technology. After receiving her state license, she joined our team in the fall of 2010. Gigi focuses on hair cutting, coloring, highlighting along with manicures & pedicures. Certified in Shellac and Simply Smooth Keratin treatments, Gigi likes to be hands on and is always anxious to learn.
---
Su D'Acquisto
Colorist, Stylist, Nail Technician
Su joined our staff in February of 2013 with an unbelievable passion for the beauty industry. Su studied cosmetology at OCM in Syracuse, NY and received her license in 2008. With her outgoing personality she loves to stay focused on all the latest trends and fashions in the industry. Growing up in her Aunt's Salon has taught her communication, education and professionalism are the key's of being a wonderful stylist. Her passion has lead her to specialize in men's and women's cuts along with coloring, manicures and pedicures.
---

Katlyn Rasich
Colorist, Stylist, Nail Technician
Katlyn studied cosmetology while in high school at Bethlehem Vo-Tech. Since 2008 Katlyn has been a stylist and a manager for two years. She is certified in CND Shellac and continues her education in the beauty industry by attending various classes whenever she has an opportunity. Katlyn especially loves creating up-do's, coloring and men's haircuts, along with manicure's and pedicure's.
---
Trina Burriesci
Colorist, Stylist, Nail Technician
Trina is proud to say that she has been a professional hair stylist for over 15 years. She is a very creative, happy and outgoing individual always, trying to bring that positive attitude into her work environment. She has a passion for the beauty industry and believes that shows through her work. She is committed to her clients by making sure they leave her chair feeling radiant and beautiful every time. She believes in continuously educating herself on the new trends and products. She would describe her work as creative, elegant and timeless. Think, Hollywood starlets, those women have the type of look that Trina excels at creating. Trina specialties are personalizing color and cuts to fit her clients style and personality, corrective color, permanent hair straightening, keratin treatment, high lift procedures and hair and makeup for weddings, runways or any special occasion.
---
Sarah Horwath
Stylist, Colorist, Nail Technician
Sarah joined our team summer of 2012 as an assistant while she completed her hours in beauty school at Bethlehem Area Vocational School. She is continuing her education pursuing a degree in business and marketing so as to further her possibilities in the cosmetology field. She is always anxious to learn the new hair techniques and trends. She enjoys haircuts, colors, and highlights as well as manicures and pedicure. When she is not at the salon she is hanging out with her family and friends or keeping up with her studies.
---
And where would we be without our assistants? From taking your calls with a smile, to making you feel at home with a complimentary beverage, and don't forget that amazing shampoo with a great scalp massage, our trained assistants are our extra set of hands. Thank you girls,for all your hard work!